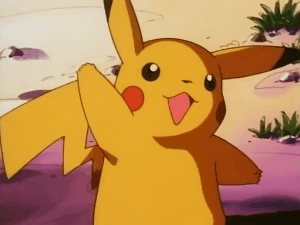 Howdy all!  Today is the 17th day of April, and I decided to make a quick post about my attempt to Blog Every Day in April.
I haven't blogged every day so far in April.  That's just a fact.  I started out by missing the first day, but I thought I did OK the first 1/2 week.  I blogged the 2nd, 3rd, (skipped the weekend), and blogged the 6th.  I realized right away that blogging on the weekends just wasn't going to be something I could do.  The weekends have been magnificent, and I've spent them outdoors and away from technology.  Absolutely nothing wrong with that.
At all.
The second week of April was also pretty much a success with my BEDA attempts.  I blogged the 7th through the 9th and put up a belated BEDA for the 11th (on the 13th).  Again, realizing that there was no real way I was going to take the time to blog on the weekend.  Because outdoorsy things were calling my name!
What I have learned though with attempting BEDA is that blogging every day takes quite a bit of time.  I need to devote myself daily to this challenge, and I haven't wanted or been able to.  So, while I've definitely not met the challenge, I'm still pretty happy with how much I have done so far.  And, while I won't be blogging every day, I'm hoping that I'll get on a set schedule with my posts.
I'm just going to wrap this post up by saying thank you!  I've received such a warm welcome to the blogging community, and while I'm still being a little too shy with my comments, I'm hoping to be more social in the coming weeks!
Thank you for stopping by, and I hope we'll chat book things in the very near future!
Buh bye!