It was a quiet reading weekend.  I don't think I'm quite in a reading slump after finishing the Mistborn Trilogy by Brandon Sanderson but it's feeling like I could be.  I'm just going to have to take the next couple of days and finish Alice in Wonderland.  I think reading an old favorite will help me not get into a slump, but we'll see.
Over the weekend, I picked up a couple of books from the library and read: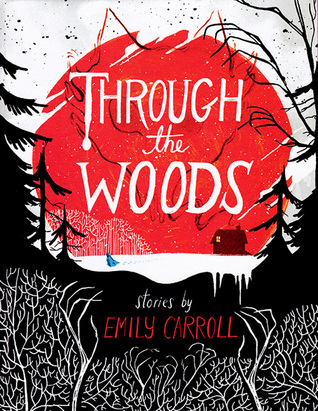 It was the perfect book for my mood, because I was able to put it down after each story and not feel like I was missing out by not reading.
While I don't have a review up yet on Goodreads, I did give this:
For the chill factors, as well as the writing and art.  It was just a spectacularly creepy quick read, and I loved it.
And because I love me some GIFs – every story gave me:
And if I was still a kid, this would have been me:
Yes, I'm a big scaredy cat, but I don't regret reading this at all.  I would definitely recommend it for anyone who wants some decent takes on ghost stories.