Created/Hosted by: Lainey 
There are so many wonderful books coming out in 2015, it almost feels blasphemous only picking five.  But, that's the challenge, so I've decided to just pick the ones that if given the opportunity, I would want in my hands this very second.
1.  Predator One by Johnathan Maberry
Joe Ledger is back, and I'm assuming as BAMF-y as usual in the 7th book of the series.  There will be drones, and I'm sure that I will be terrified of all the uber-freaky technology (both real and imagined by Mr. Maberry) in this book.  As usual for me with this series, I will be both reading and listening to this simultaneously.  Ray Porter IS the voice of Joe Ledger for me at this point, and I need his voice during my reading adventures.
2.  The Wicked + The Divine #7, #8, and on…by Kieron Gillen
This comic series has been magnificent, brilliant, and stunning in writing, plot, and artwork.  I'm so happy that I discovered this when I did, because I've wanted to try collecting single issue comics for a while now and being able to start with this comic has made the collecting process a very positive experience.
3.  A Darker Shade of Magic by V.E. Schwab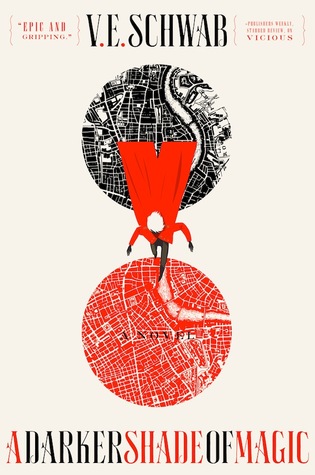 Judging covers alone would have A Darker Shade of Magic as one of my most anticipated books of 2015.  Look at that gorgeous cover.  Look at it!  I'm pretty new to Victoria Scwab's writing, having currently only read Vicious, but I thought that book was fantastic, and I'm really hoping that I'll continue to love her work.  A Darker Shade of Magic sounds like a book that's right up my alley, and I can't wait to read it.
4.  The Unnoticeables by Robert Brockway
I've judged another book by its cover, but this is definitely #4 on my list.  It sounds really good with the angels/demons plot, and based on the cover, I'm really hoping for this book to be dark, deranged, and epic in every single way.
5.  Winter by Marissa Meyer
This is #5 on the list because, while I'm super stoked about it coming out, its release date has already been pushed back once.  I believe that was only because of Fairest also being released in 2015, but since I don't know if that was the only reason, this isn't going any higher (even though it's probably the book I'm most excited for).